What in the World are "Informal" Classes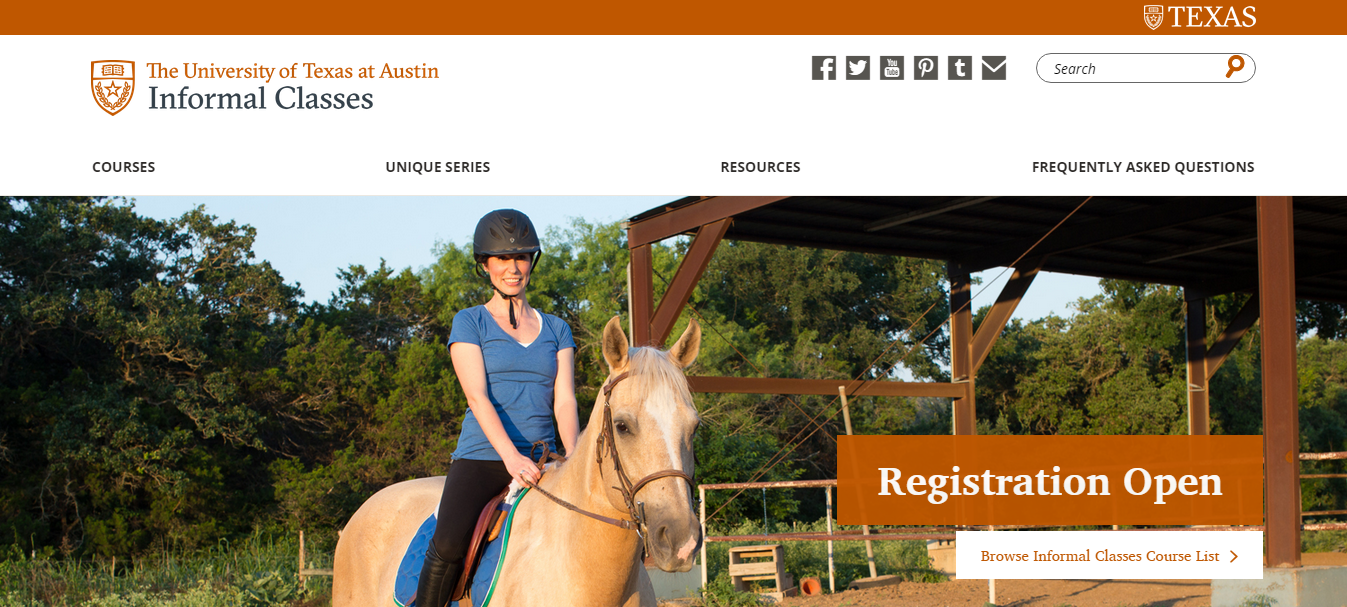 AMBER ALLEN
If you've never heard of or taken a UT informal class, you are missing out on a world of opportunity to learn — and I'm not talking about iClickers or hours of homework. These "informal" classes are low-key, low-cost, and low-maintenance.
First, let's talk about the word informal. Google (the new Webster) defines informal as having a relaxed, friendly, or unofficial style. The informal classes at UT are all that and more. There is no grading, no GPA, and definitely no pressure. The list of classes is endless, from yoga to home-buying to painting to backyard chicken-keeping, there is an informal class for all interests and hobbies.
The best part is UT students get 10% off the already low prices.       
I know, this sounds like an ad, but I can promise I'm not benefiting from your decision to take (or not take) an informal class. I took an informal class myself, and it was one of the best things I've done here at UT.
My first informal class at UT was a six-week boxing program that took place at Richard Lord's boxing gym. Lord's gym has been in Austin training boxers for 20 years. Lord is a UT graduate (with honors), a former professional boxer, and a local celebrity.  He has trained many champion boxers, held numerous matches, and in 1994, the mayor declared March 31 as "Richard Lord Day" to recognize his empowerment of women through training. Obviously, the people that teach these informal classes are no joke — just like any professor on campus, these instructors are professionals in their fields. By taking advantage of UT informal classes, a student is able to get top-of-the-line instruction for a fraction of the price.
Within six weeks, I seriously considered hiring Lord to train me to be a competitor. Unfortunately, my college budget didn't agree with me, but I still had an incredible experience. The class met three times a week, and the time was split between conditioning and skills training. The environment was friendly and encouraging, I never felt overwhelmed and my experience was priceless.
For more information about informal classes and enrollment you can check it out at informal.utexas.edu. Some of the courses are only one day and some last several weeks. The main categories are business & career, computer skills, exercise & dance, health & wellness, humanities, language, money & personal finance, outdoor recreation, performing arts, self-improvement, travel, visual arts, and writing. There are hundreds of classes available within each category. The university also takes suggestions year round for more courses to add to the list, so if there is something you are extremely interested in that is not already covered, you can submit suggestions on their website or by emailing tccic@austin.utexas.edu.
Web Sources: